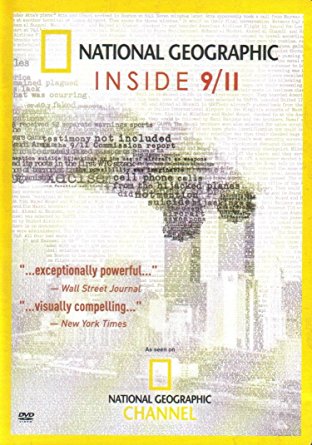 WHY SHARKS ATTACK
Sharks are highly efficient predators, and a critical part of the ocean ecosystem. But sometimes they attack humans.
How do sharks sense their world? Why do they bite us? And can scientists find a way to deter shark attacks? Filmed in Australia and the US, Why Sharks Attack takes a scientific look at one of our greatest fears. Produced by Prospero Productions in Association with SeaLight Pictures.
Broadcaster: Nova-PBS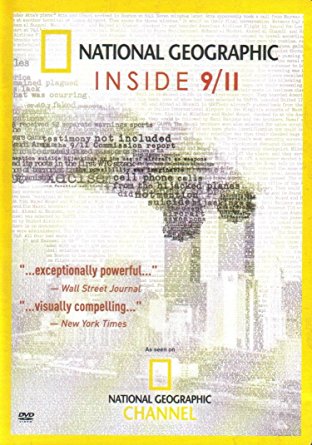 INSIDE 9/11
As Supervising Producer, Colette was privileged to work with National Geographic's Michael Cascio and the Towers Productions team on this powerful, definitive look at the worst terrorist attack in US history. Inside 9/11 is the only National Geographic Special nominated for a Primetime Emmy Award.
'…it has been hard to find a dry-eyed source that offers both a full update and a visually compelling sweep of imagery to match it. With this as its obvious aim, "Inside 9/11" is a solid work of public service, and by necessity not a transcendent one…' — The NewYork Times
Jonathan Towers, executive producer; Alex Flaster, Lance Hori, Rachel Milton and Bernie Dudek, producers; Nicole Rittenmeyer, supervising producer. For the National Geographic Channel, Colette Beaudry, supervising producer; Michael Cascio, executive producer; John Ford, executive in charge of production.
Produced for the National Geographic Channel by Towers Productions Inc.
THE DOG WHISPERER
Colette executive produced the series for its first two seasons, helping to create the format that still runs today.
The Dog Whisperer with Cesar Millan has become one of the most popular shows around the world, broadcast in over 80 countries. In the US alone, it averages over 1 million viewers per episode, and was Nat Geo's top-rated series for six years. The Dog Whisperer is National Geographic's only series regularly nominated for the Primetime Outstanding Reality Series Emmy Award.
Broadcaster: National Geographic.
DAUGHTERS LEFT BEHIND
Award-nominated Daughters Left Behind was the premiere episode of the Oxygen series Who Cares About Girls? Written and produced by Colette, and hosted by Lisa Ling, Daughters Left Behind delves into the difficult, often tragic lives of children of incarcerated moms.
From Baltimore to the nation's heartland, and all the way to Australia, Colette and Lisa went behind bars to reveal how some penal systems dispassionately punish not only offenders, but their innocent children. It's a powerful and emotional story that illuminates how some cultures recognise the mother-child bond as crucial to both family, and society at large.
Broadcaster: National Geographic and Oxygen Channel
NAZI SUPERSHIP
This high-end, CGI-intensive doco retraces the first and final voyage of Hitler's dreaded weapon: the Bismarck. SeaLight's Adam Geiger co-wrote/produced and directed, with Julia Knoblock, for Context TV of Germany. They worked intensely with Thomas Schmid of 3D History in Romania, who ensured historical accuracy and digitally recreated the ships and planes involved in the battle.
In Europe, the show was titled: Who Sank the Bismarck? National Geographic Channel Ratings Report from the UK: "The premiere of Who Sank the Bismarck? at 9pm was our top programme of the day."
Broadcaster: National Geographic
AMERICA'S WLD SPACES: HIDDEN HAWAII
Adam field produced this one-hour Wild Spaces about our most remote National Monument — a place that's 98% underwater… and visited only by special permission. Adam was the primary underwater cameraman, covering the activities of a dozen scientists exploring every aspect of this pristine ecosystem.
He teamed up with cameraman Jeff Wayman. Together, they captured remarkable images and animal behaviours from one of the most untouched, unvisited regions of the planet. The expedition traveled over 200 miles from Honolulu just to get to the Monument… and then ranged another 1200 miles across the Pacific, stopping at Midway — home to millions of Albatross, French Frigate Shoals, and at Kure, the last atoll in the Hawaiian Island chain.
END OF RED OCTOBER
Some 200 nuclear subs lie neglected in far-north Russia since the fall of the mighty Soviet Empire. SeaLight's Colette Beaudry executive-produced End of Red October for Context TV of Germany. The film covers the perilous transport of rotting nuclear sub reactors that threaten an environmental disaster. The December 12, 2010 Sunday night premiere rated above prime average for the network.
Broadcaster: Science Channel
HITLER'S SECRET SCIENCE
Colette worked with Context TV of Berlin to write and produce a revelatory look at Nazi Germany's scientific investigations as they led to new weapons, aircraft, and propulsion systems.
Broadcaster: Science Channel.